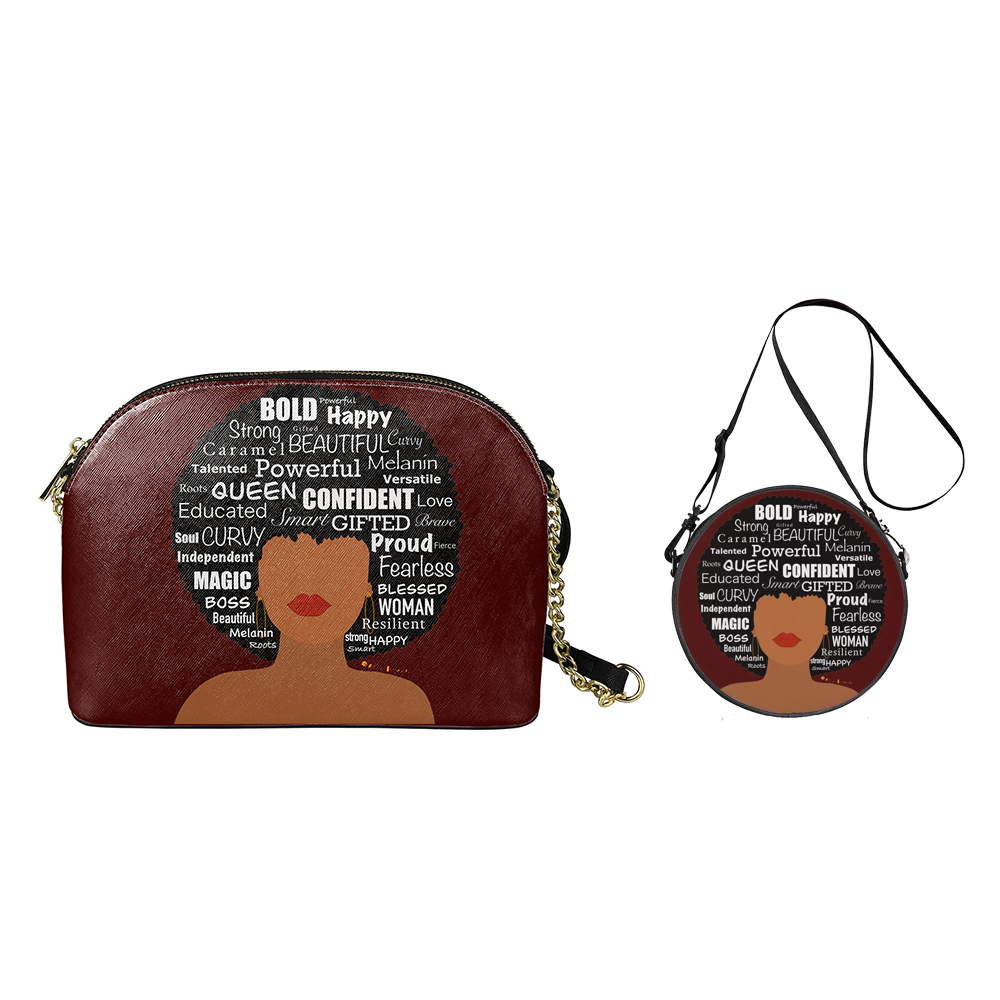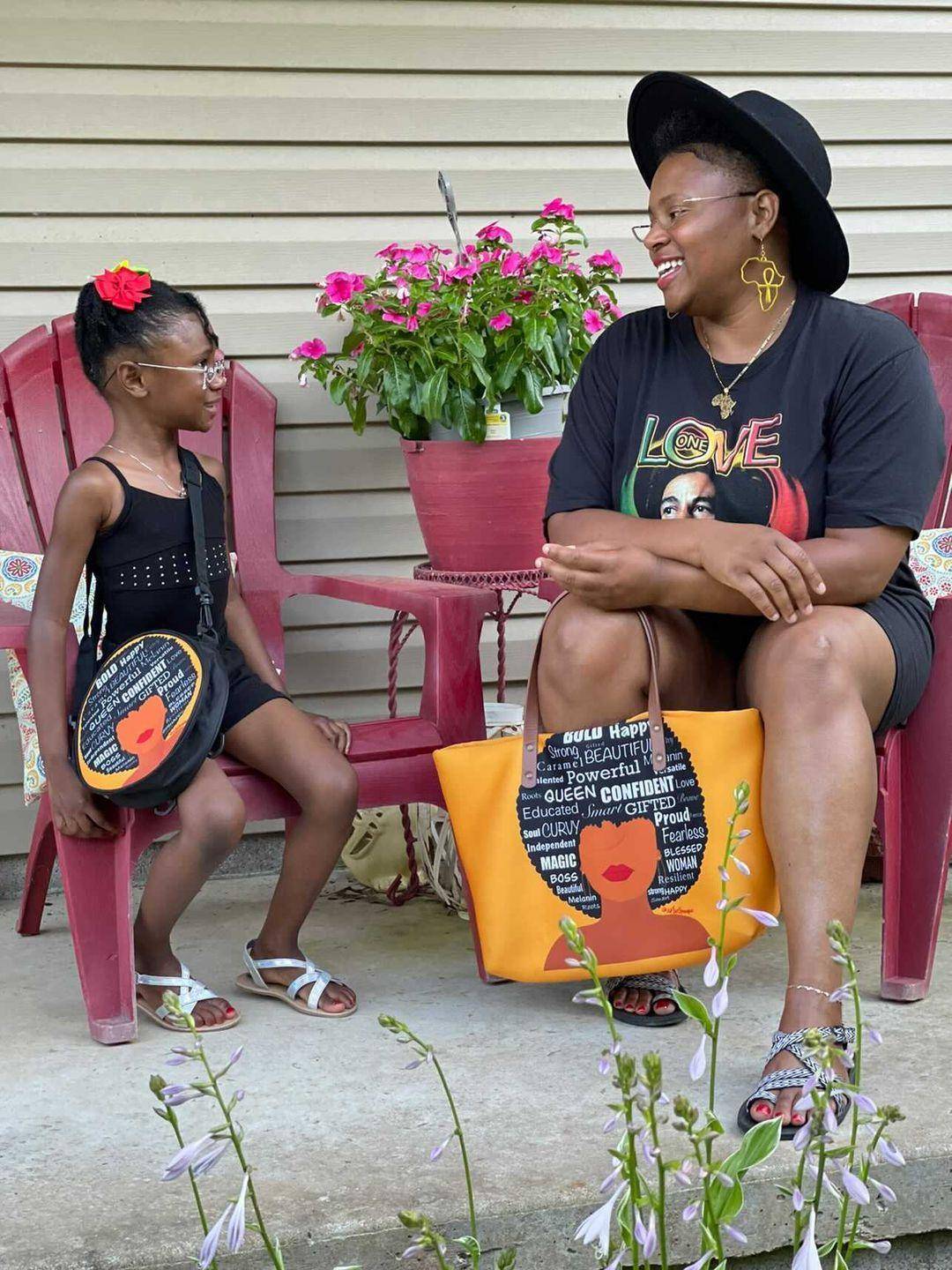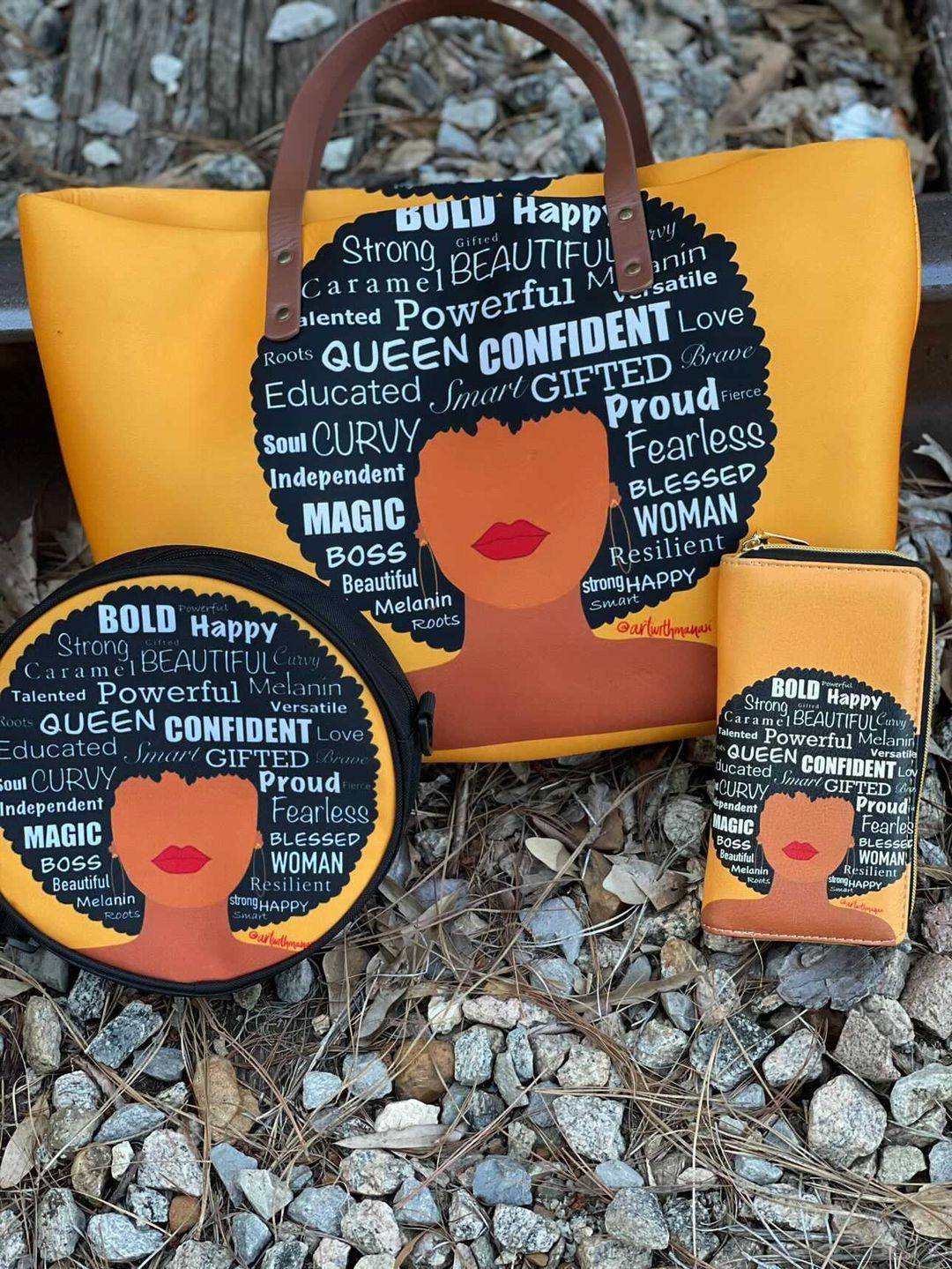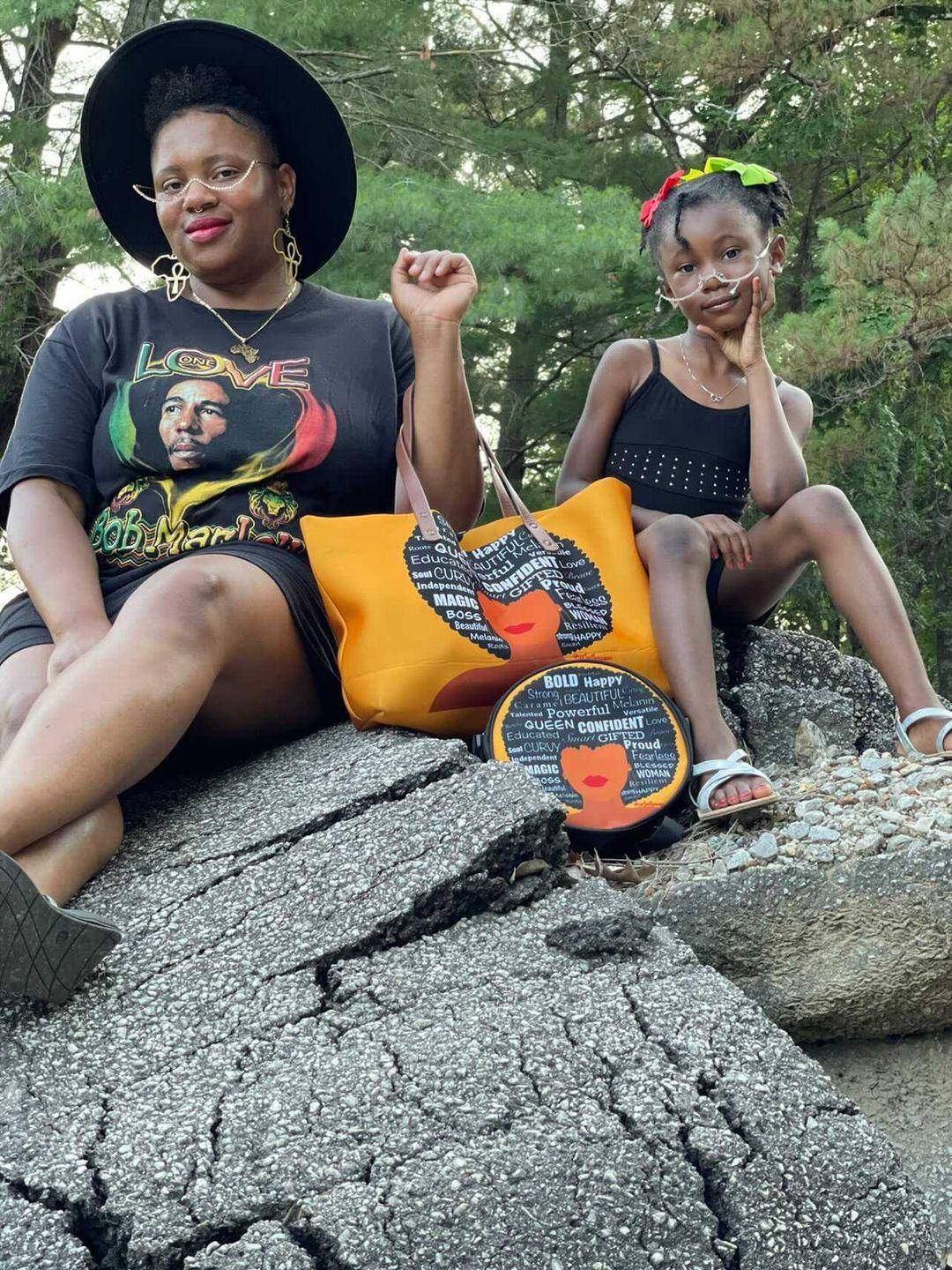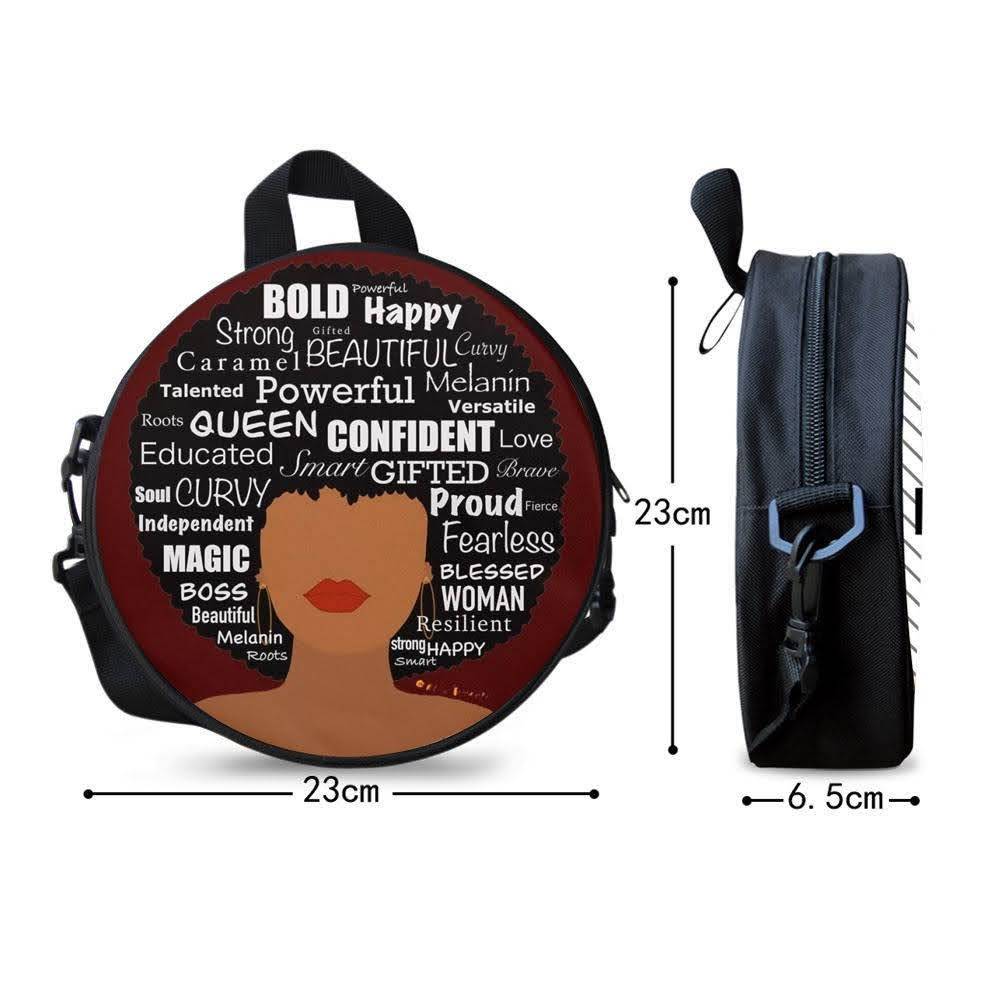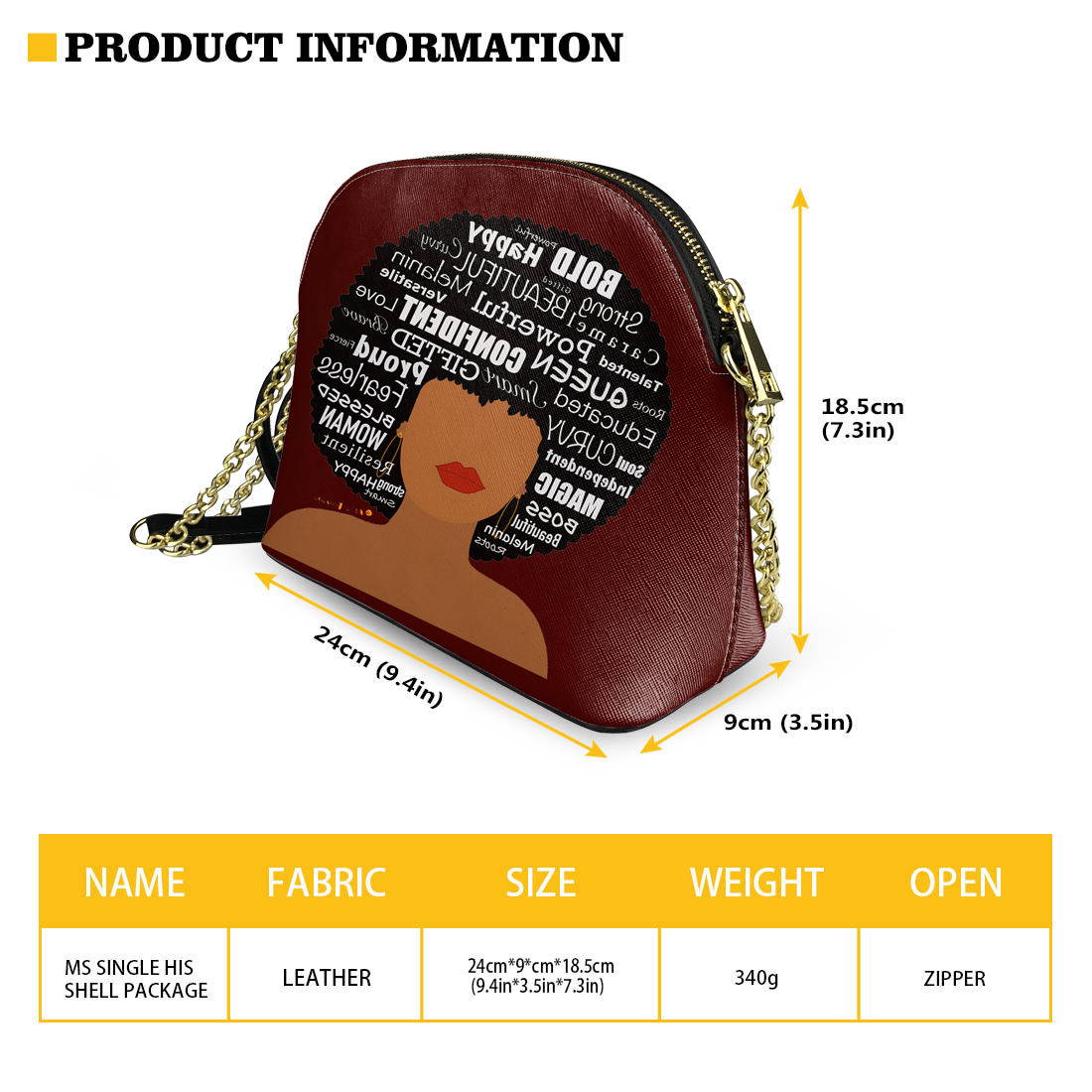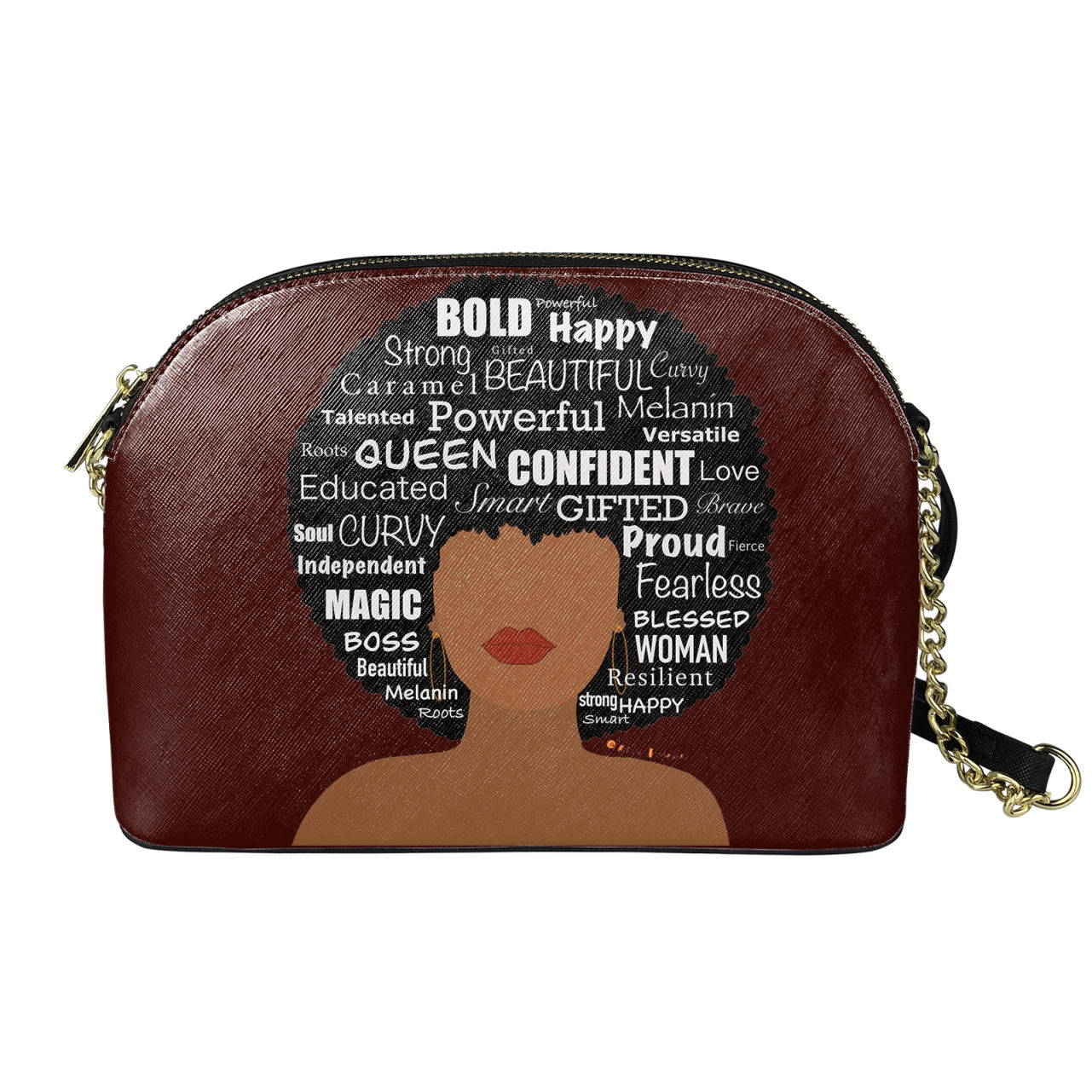 Queen Affirmations 5 - Mommy & Me 2PC Set
( crossbody)
TWINNING ! Our Queen Affirmations is our best seller. Its powerful, bold, and intentional. Now you and the little one can be perfect twins rocking this set. Set your intentions high with this piece of words of affirmations. You are beautiful, You Are Powerful, You Are Intelligent. Your mini-me will be able to use their bag for years to come, it switches from a backpack and grows into a mini crossover bag appropriate for ages 3 - 12.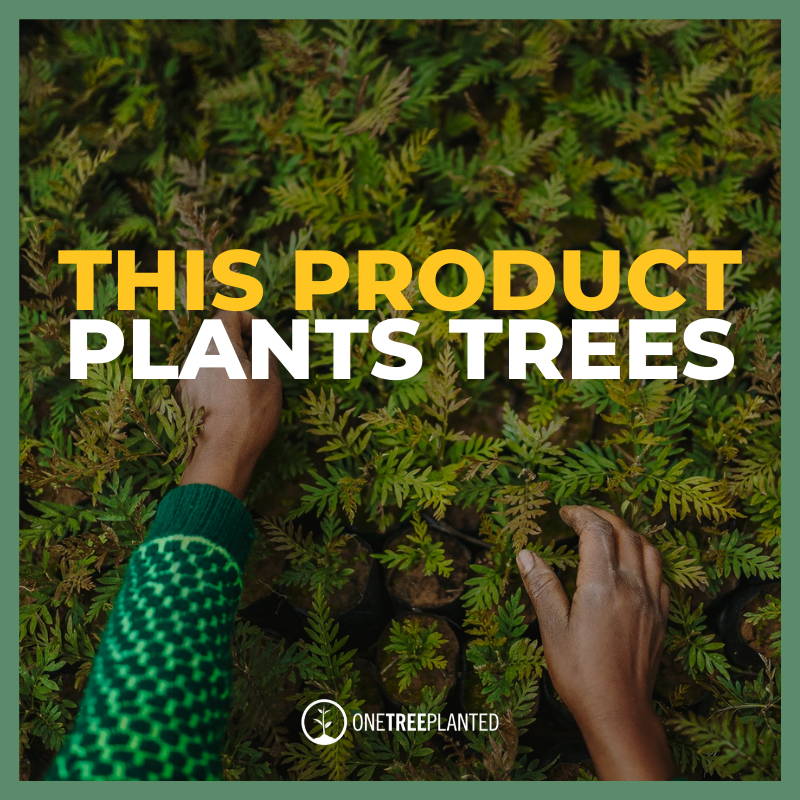 We're happy to announce that we've partnered with One Tree Planted/@onetreeplanted to plant trees!
One Tree Planted is a 501(c)(3) nonprofit dedicated to global reforestation. They plant trees to restore nature and biodiversity.
FOR EVERY VEGAN PRODUCT SOLD BLK-ED WILL PLANT 1 TREE
MOMMY & ME SETS - Comes with 1 women's vegan crossover bag, ( bag is made from recyclable vegan leather has one main chain strap with a zipper closure.) Set also comes with a " mini - me " bag. Our mini me bags are made from cotton and are convertable from a backpack to side crossbody bag with zipper closure. .

CONSCIOUS CHOICE - No animals were harmed in the making of our products. All leather used is vegan and man-made.

HIGH DEFINITION IMAGES - What you see is what you get. We only use the best printing practices. Our images are clean and crisp and full of vibrant colors.

EASY TO CLEAN - Made of fabric that is wipeable. Also, Tote Bags are washable.
A Better Product

We're committed to making products that are better in every way - for people and the planet. We're adopting practices and creating solutions that both enhance our products and help to minimize impact to restore the environment. We focus on innovating more sustainable materials, using less water, and evolving.
SUPPORTING THE ART COMMUNITY
We have combined our love of art and fashion into one. Each design is a labor of love and hand-drawn by an artist of color. We want to support as many artists as we can, so we only make a limited amount of each bag. once it's sold out THAT'S IT! You won't be able to get the design again.
THIS IS WEARABLE ART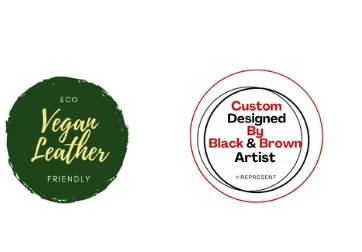 Material of wallet: Vegan PU Leather

Length: 20cm x 2.5cm x 11cm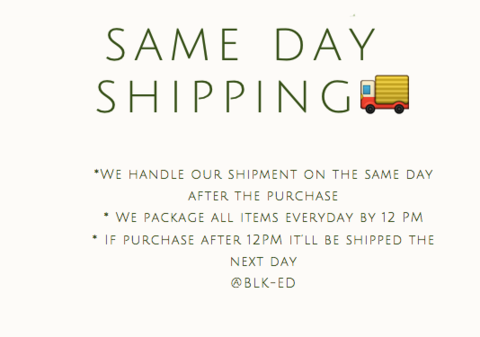 WE SHIP TO CANADA, USA, AND UK
In the rare case that you receive your item and it is defective, we will help you return it and we will replace you with a new one, so that there's no risk to you.

You will receive email and/or text updates,
Confirmation when your order has been received. Shipping confirmation when your order has shipped.
Processing starts as soon as your order is confirmed. We do not cancel orders. We do expect returns if the product is defective. Please consider this before you purchase.
They will be available soon.
Yes we do expect returns. You can return any item but must provide us with a tracking number for the return to be deemed valid.
Yes you can exchange your item. Please do so immediately.
WHAT CAN I DO IF MY ORDER IS GOING TO THE WRONG ADDRESS?
You can contact hello@blk-ed.com
If yours has already shipped, you will need to contact your post office.
HOW LONG DOES SHIPPING TAKE?
Estimated delivery time after processing is 2-4 weeks.
HOW DO I TRACK MY SHIPMENT?
You will receive an email with your shipping confirmation. In that email you will find your tracking information. You can enter that information on our website.
WHAT ARE YOUR PRODUCTS MADE OF?
Our totes, backpacks, makeup bags are made out of Neoprene. Our wallets, cross body bags and mini backpacks are made out of PU Leather.
WHAT FORMS OF PAYMENT DO YOU ACCEPT?
We accept Paypal and all major debit cards
MY DISCOUNT CODE DOESN'T WORK, WHAT DO I DO?
Please email hello@blk-ed.com for any technical difficulties.
WHAT IF MY ITEM IS DEFECTIVE?
If you receive your item and it is defective, we will help you return it and replace it so that there's no risk to you.